Here is some great live footage by the original five piece MOVE.
Thanks to the great German TV shows "Beat Club" and "Beat Beat Beat" (from where this footage is taken) we can enjoy some spectacular performances like this one and often by obscure and forgotten bands.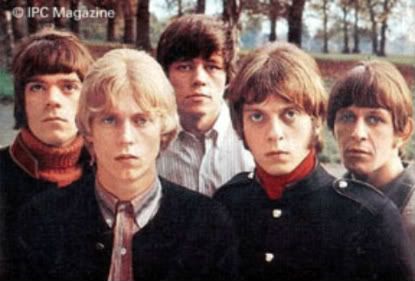 The Move was a great act live as you can tell by watching these live versions of "Night of Fear", "Walk upon the water" and the brilliant "I can hear the grass grow" (always loved that title!)... even though there are no explosions or smashing TV sets!
The MOVE!
One person that was really impressed by them was producer Joe Boyd that saw them first in 1966 and says in his book "White Bicycles" how he fantasized about what would have happened had The Move made the Monterey Pop Festival in 1967. He thinks Americans would have been astonished by them as they were by The Who and The Jimi Hendrix Experience.
Joe Boyd wanted the Move to sign for Elektra but it did not work out...
On 27th February 1968 The Move recorded a live set at the famous Marquee and in September they released an EP
"Something Else from The Move"
that included live tracks by the Byrds and Love.
http://www.shareonall.com/Something_Else_from_the_Move_hqpz.rar