I discovered this totally obscure band about 15 years ago and had been thinking of posting for too long, so here they are!
Even as an Italian and a 60s fanatic they were certainly unknown to me but thanks to the great Beat archeology work of the label Destination X such gems were uncovered after years of gathering dust, misunderstood and often scorned upon by the same Italians, "the good bands came from England or the United States" way of thinking...
Not that the recording industry helped much either, in fact the band only managed to release a single in 1966 for Bluebell a label from Milan and a second projected one never materialized.
A real shame considering that after their great debut, a cool two-sider in typical Italian Beat style with Folk-Rock leanings, the band went a step further, flying eight miles high as demonstrated by "Qui" (Here) with its 4:30 mins and its excellent flip (or was it the other way round?)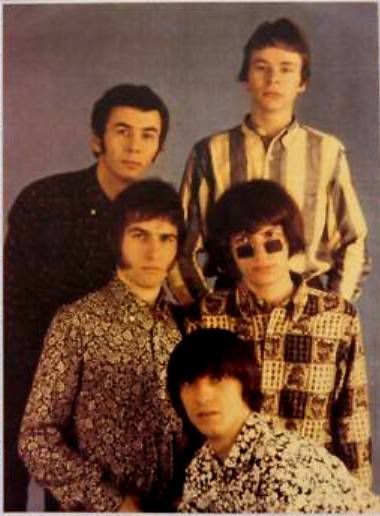 The Byrds were without a doubt a prime influence, also dig those McGuinn glasses.
Brilliant stuff!
Younger than yesterday!
Torna da me / Piú dolcemente tu vivrai (Bluebell, 1966)
Qui / Non sai molto di me (previously unreleased, recorded 1967)
http://www.mediafire.com/?3o93rj1dnd62hnf