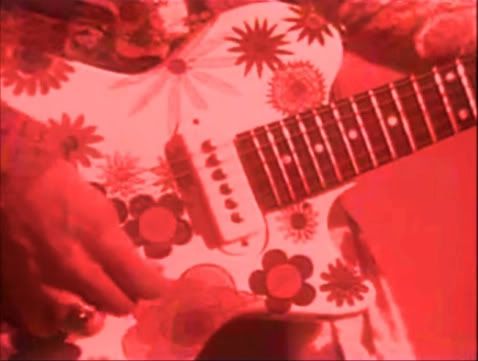 I'm still in a dreamlike state since I've watched the Kaleidoscope footage that only few days ago turned up on youtube.
As a huge fan of Syd Barrett's Pink Floyd I've always been drawn towards British Psychedelic bands of the late 60s but it was Kaleidoscope that really blew my mind when I first discovered them thanks to
Rubble vol.4 "The 49 Minute Technicolour Dream"
around 1986 or so...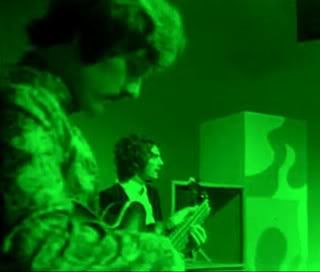 I regularly had a look to see if any Kaleidoscope clip would turn up...and why not?
After all they did appear on TV in Europe and lots of great stuff has turned up on youtube, especially from French TV, including early Soft Machine in colour and black and white, The Pink Floyd with Gilmour "being" Syd, obviously early on...even Tomorrow and the Poets to name some of my favourites.
I'm amazed by the amount of truly spectacular bands that were on TV in France, Belgium, Germany or Holland by 1967 or so...it seems incredible even more so when compared to what's being broadcast today, 40 years later...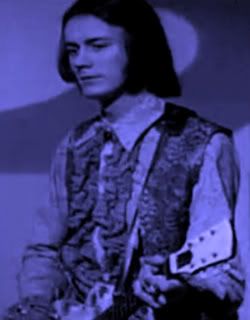 Peter Daltrey remembers appearing on German and Swiss TV but it's about this show in particular that he has something to say, the band had just released their debut single "Flight from Ashiya" b/w "Holidaymaker" on 15th September 1967, both of which are performed on the French TV show "Le Petit Dimanche Illustré" a month later (16th October):
"
One of our first outings under the new banner was to Paris to appear on a live TV show. Those frogs. We entered the studio to find ourselves in the midst of unorganised chaos. They complained about our frilly white shirts; too white for colour transmission. Suddenly we were dragged on set and we realised the show was on air. A group of guests sat on a sofa smirking at a tasty young girl; someone threw their arm in our direction and we grinned. Then everyone began wandering around; we were off air. In fact we had to wait for hours for the real show. Ed fell over a cello and then we mimed expertly to the single and then we were in the street, in a taxi, in a plane and off home before you could say, `J`taime.`
"
What I found interesting in that comment is the bit about colour transmission...WOW!
Would this be in kaleidoscopic colours???
As mentioned there are clips in colour from French TV from the same time...I wonder though, who in 1967 France would see it in colour?
Growing up in Italy I can tell you it was a good 10 years later that some (but not all) people had a colour tv set...
Kaleidoscope story in the words of Peter Daltrey:
http://www.chelsearecords.co.uk/
The Key, 1966
http://www.mediafire.com/file/nde7ad1srxo2tyd/The%20Key%201966.rar