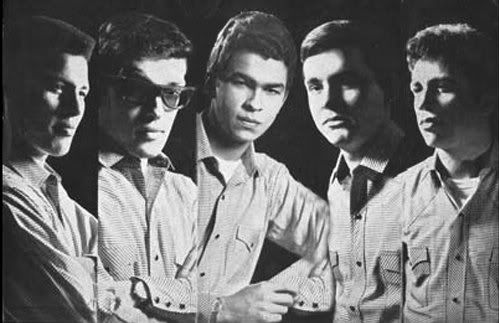 This is another 30 track homemade comp dedicated to South American groups of the 60s (also check my previous posts on Chile and Colombia).
Venezuela is probably one of the least known countries in South America when it comes to 60s Beat music and not for lack of groups…in fact there were several bands already recording in the early 60s,like Los Supersonicos, Los Dangers, Los 007 and many more!
Far from being the final word on the subject, what you find is a collection of some of the best tracks from albums released mostly between 1966 and 1968.
Here you get several tracks by the Impala (yes, without a final "s") one of the most popular and a very prolific band, showing a strong Beatles influence in a couple of their earliest tracks and a more Soul and even Psychedelic one in some of the later recordings.It is arguably the best band to have come out of Venezuela in the 60s with many albums spanning the whole decade; they also spent some time in Spain where some of the tracks here included were recorded.
Their "Impala Syndrome" LP from 1969 was reissued on vinyl few years ago and shows them updating their sound, though their peak was during 1966-67.
Another band that issued several LPs were Los Darts, here with tracks from 1967-68...
The Memphis self-titled album from 1967 is one of the best of those I heard, here are few songs plus one from later on.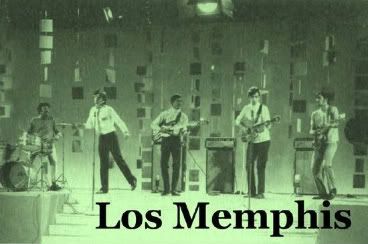 Even earlier it's an album by Homer & The Don'ts, released in 1966 but recorded in late Summer 1965. They were mostly Americans and their Lp, titled "Shindig" has some Stones covers and few slow originals, the exception being "Wasting my time".
Los Claners tracks are from their 1966 album, a very Turtle-ish, folk-rock affair with a very typical "youngsters against the old world" theme...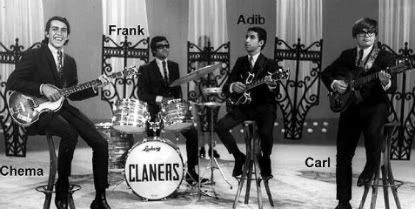 Also included are The Six that had an enjoyable Soul-ish album in 1968, here represented with a couple of more garagey numbers. One of my favourite track is "I've had my dose" by Los Holidays that also recorded few albums. The two great tracks here are from their 3rd album, by then they added a Dutchman on guitar to their already international line-up that included 1 Italian and 1 Hungarian besides two Venezuelans.
There were lots more bands and perhaps one day, somebody will decide to properly issue a decent compilation, there's enough for a double CD!
By the end of the decade some of those early groups were more and more out of step, sometimes due to lack of vision and pressure from record labels…and new groups were forming.
In recent years albums by Love Depression and Ladies W.C. were reissued.
The latter in particular is a great record worth investigating, blues based but very psychedelic, while the former is almost entirely made up of covers with Hendrix being the main influence but also with a great deal of Soul numbers.
This post is dedicated to the people at Sesentosos a forum from where most of the tracks here were taken.
Tracklist
01
Homer and The Dont's
Wasting My Time
02
Los Claners
Abrázame para amarme
03
Los Impala
Una Terrible Enfermedad
04
Los Supersónicos
No me niegues tu amor
05
Los Holiday's
Don't tell me
06
Los Memphis
Llora por mi
07
Los Darts
Situación Peculiar
09
Los Holiday's
I've had my Dose
08
LosDarts
Sonrie otra Vez
10
Los Impala
I don't care
11
Los Memphis
You make me happy all the time
12
The Pets
Hello, I Love You
13
Los Impala
No hago mas que llorar
14
The Six
Fuego y Humo
15
Junior Squad
Conoceme
16
Los Impala
En la playa
17
Los Memphis
Mujer olvidada
18
Los Claners
Gente joven
19
Homer & The Don'ts
Homer Don't
20
Los Impala
Yo te ví
21
Los Claners
Gitana
22
Los Memphis
Por una razon
23
The Six
No juego
24
Los Impala
Taxi
25
Los Memphis
Como la puedo dejar
26
Los Impala
Las nubes
27
Los Darts
De qué me sirve
28
Los Impala
Flores
29
Los Claners
No debí decir
30
Los Memphis
Cielo
http://www.mediafire.com/file/oemcnrjhxdj/VENEZUELA A-GÓ-GÓ.rar
or
http://sharebee.com/d11adb28
(NEW LINK!)