While we often look for undiscovered or forgotten bands, lost masterpieces and so forth, a lot of the times after the initial excitement we are left with some records that we won't go back to in a hurry...what am I going to listen to now?
But of course: The Kinks!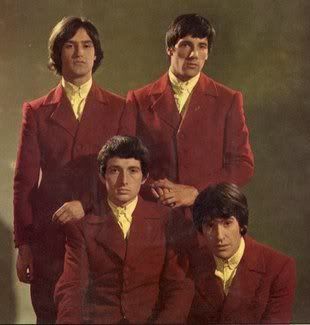 I don't need to be in any particular mood, give me The Kinks ANYTIME!
I wanted to post a couple of clips a while ago and since I've noticed The Kinks in few blogs lately here they are!
My little tribute to one of the greatest bands ever!
There are many great clips, like their "Beat Beat Beat" appearance in Germany, several ones from US and UK TV and many more that were shown at the time in the different European countries.
The Kinks Live & Wild, 1964!!!
Here are The Kinks going mental in 1964 on "The Beat Room", it must be one of their wildest TV appearances ever, also a nice live take of "Milkcow Blues" from US TV show "Shindig" with Dave Davies on lead vocals.
The Kinks Live on Shindig 1965!
ENJOY IT!