My very first post was about the Chilean 60s and I had been thinking of following it with more South American Garage Beat for some time.
Over the years we discovered more and more things from this huge and diverse continent and in some cases we are talking about true gems (Los Vidrios Quebrados for me!).
It is also true though that too many albums were packed with covers and often badly done or simply bad choices due to record companies pressure or other reasons...
Colombia had some fine bands, plenty of covers but generally well executed and with some original or different arrangements.
One of the most prolific bands were The Speakers, pictured above, with 5 albums between 1966 and 1968, their third being my favourite.
Los Yetis also recorded a lot, with 4 albums under their belt.
They didn't come from the capital, Bogotá, like all the rest but came from Medellín and did some cool originals. The first picture of this post shows them as a bunch of cool, don't-mess-with-us, garage band.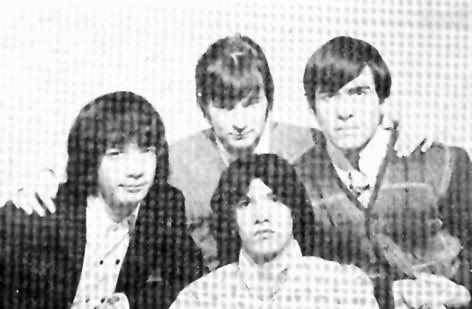 Los Ampex, above, did mainly covers and some very interesting ones, here you can hear them doing The Byrds "Why" and amazingly, "Russian spy and I" by Dutch band The Hunters .
The strangely named Walflower Complextion were actually Yankees that lived in Colombia and released a couple of cool albums full of covers by the Stones and the likes and a few original tracks, I love their "Sapphire".
One of my very favourite albums is "Psicodelicias" by The Flippers that I discovered thanks to a European vinyl reissue of some years ago. I couldn't believe my ears when I first played it, a great collection of cool covers played with lots of energy and how many bands in South America (or the world!) were so hip to cover the West Coast Pop Art Experimental Band?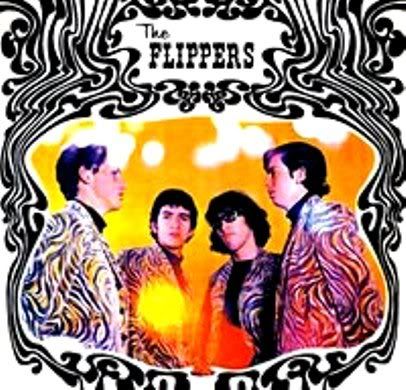 So here it is, a 30 track collection of some of very the best, there are several blogs where you can find some of the original albums (fillers and all!)and I would particularly recommend "En busca del tiempo perdido" for all things South American, see my cool links.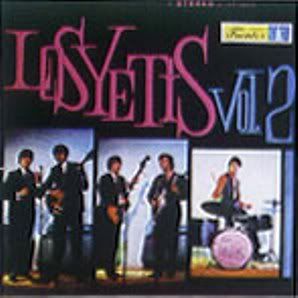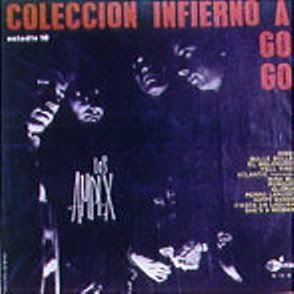 01 AMPEX Me tienes
02 WALFLOWER COMPLEXTION Sapphire
03 SPEAKERS Glendora
04 YETIS Ya no te aguanto mas
05 FLIPPERS Don't Mince Matter
06 AMPEX Russian spy & I
06 YOUNG BEATS Not fade away
07 FLIPPERS Los Cuervos Estan De Luto
08 YETIS Me siento loco
09 WALFLOWER COMPLEXTION Open up your door
10 FLIPPERS Shifting sands
11 AMPEX Por qué te vas (Why)
12 YETIS Sabes cuanto te quiero
13 SPEAKERS Tu eres gente que no encuentra nunca quien te quiera
14 AMPEX Mala reputación
15 FLIPPERS Flipprotesta
16 YETIS Llegaron los peluqueros
17 AMPEX El melenudo
18 YETIS Despierta Lorenzo
19 WALFLOWER COMPLEXTION All it is
20 YETIS Amor sideral
21 FLIPPERS Mickey's Monkey
22 AMPEX Perro lanudo
23 YETIS Es lupe
24 WALFLOWER COMPLEXTION Empty heart
25 YOUNG BEATS Gloria
26 AMPEX Paint it black
27 SPEAKERS Vete ya
28 FLIPPERS Demuestramelo Baby
29 YOUNG BEATS Baby please don't go
30 FLIPPERS Last night
http://www.shareonall.com/COLOMBIA_A-GO-GO_uxwa_rar.htm