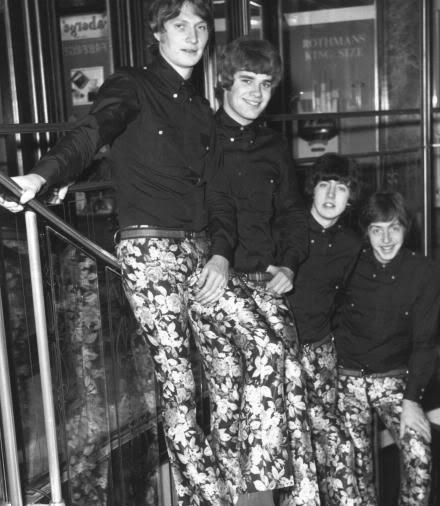 I first came across The Koobas about 20 years ago when their 1969 self-titled LP was reissued by Bam Caruso. I loved that record, I even liked the strange name of the band...In the liner notes it said something like "too Pop for the Underground, too weird for the Pop fans".
They were from Liverpool and like The Beatles played the Star-Club in Hamburg in December 1963 and were even signed by Brian Epstein the following year. Initially called The Kubas, they started in 1962 with Stuart Leathwood and Roy Morris both on guitar and vocals, John Morris on drums (replaced by Tony O'Reilly), and Keith Ellis on bass.
They released several singles prior to that album and this post tries to collect them all... Their debut single, "I Love Her" b/w "Magic Potion," failed to chart, as did its follow-up, despite the exposure the group received opening for the Beatles on their final British tour.That first B-side is in fact missing, as well as "Sally" and "Take me for a while" perhaps somebody can fill the gaps...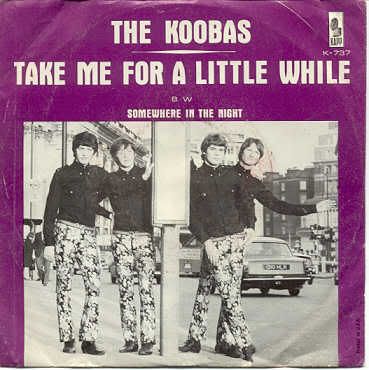 They switched from Pye Records to EMI-Columbia in 1966, and continued playing live both in England, including a January 1967 appearance with the Who and the Jimi Hendrix Experience at the Savile Theatre (owned by Brian Epstein), and Continental Europe with a tour of Switzerland with Hendrix and appearing on TV shows in Germany.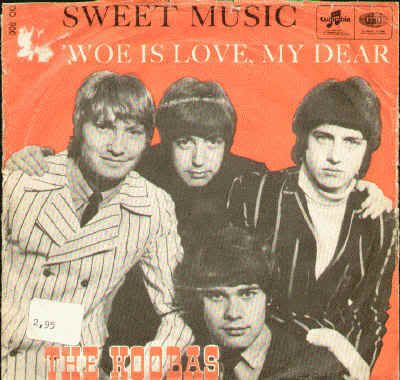 The Koobas had several singles released in various European countries, like the above Danish 45 with a B-side unique to it, a song originally written and recorded by Bert Jansch. That one is included in the link below.
They did a great version of "The first cut is a deepest" a minor hit in Europe...or maybe not! Nevertheless it's a great single and I particularly like its B-side.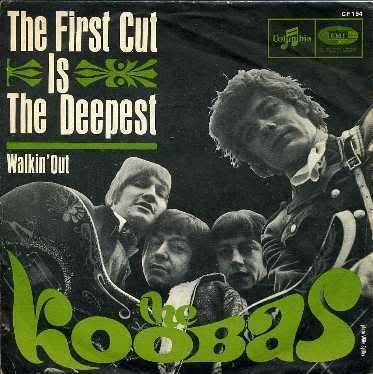 Here's their UK single releases:
I Love Her / Magic Potion 1965Take Me For A Little While / Somewhere In The Night 1965You'd Better Make Up Your Mind / A Place I Know 1966Sweet Music / Face 1966Sally / Champagne And Caviar 1967Gypsy Fred / City Girl 1967The First Cut Is The Deepest / Walking Out 1968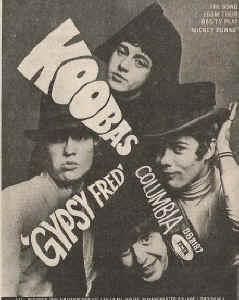 http://www.shareonall.com/koobas_-_singles_1965-67_jzgd_rar.htm